SgneepBox QuickStart :

Requirements:
Raspberry PI-3
SgneepBox jeOS USB 32/GB Memory Stick
Tv / Monitor HDMI ( support for official Raspberry pi3 touch-screen )
HDMI cable
Power Adapter
KeyButton Shortcut:
Control SgneepBox jeOS is very easy:

Win+F1 = online documentation (SgneepBox Script)

Win+F10 = save Desktop screenshot ( save .png image in home/pi/screenshot )

Win+F11 = open SgneepBox Studio

Win+F12 = run SgneepBox Script ( the last script executed in Visual Studio[2])
Open your FIRST script
Remember: after you run the script, return to the Visual Editor only by pressing the Win + F11 buttons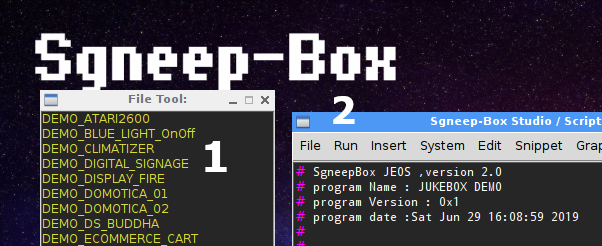 In the 'FILE TOOLS'[1] window scroll with the arrow keys or mouse wheel until you reach the DEMO_JUKEBOX file.
Now press twice above the name to load the script into the editor.
Perfect. In the drop down menu at the top left you will find 'Run' -> 'RunScript'[2] to launch your first script.
Repeat the operations to view the other Demo Scripts.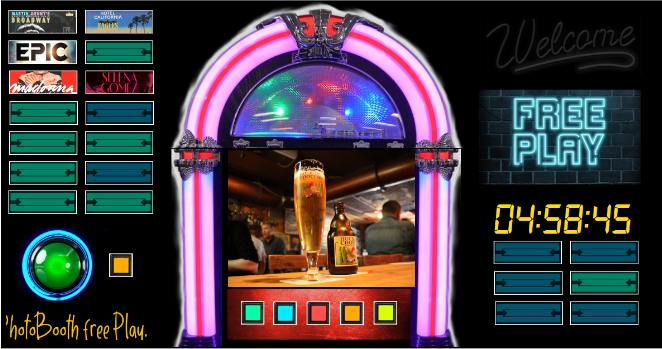 Powered by Sgneep.com