---
AutoRun Tutorial
---
With the AutoRun option we enable SgneepBox to execute the script after loading the Operating System.
The script in memory will be the last one loaded with the 'File Tool' window.
Press on System / AutoRun [1] to open the control panel.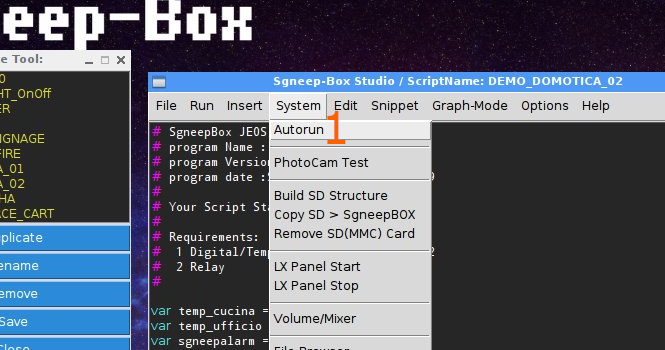 If you press ON, the AutoRun indicator is active and in a green background color.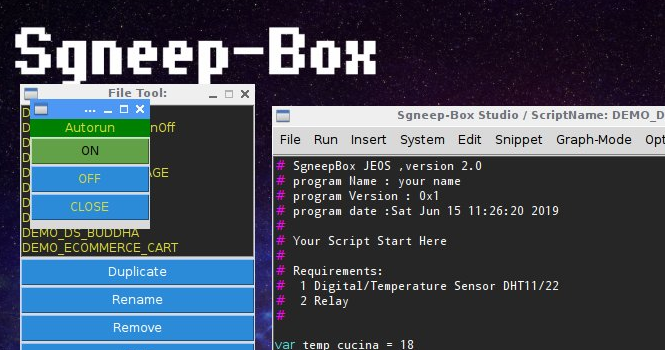 If you press OFF, the Autorun indicator is turned off and in red background color.